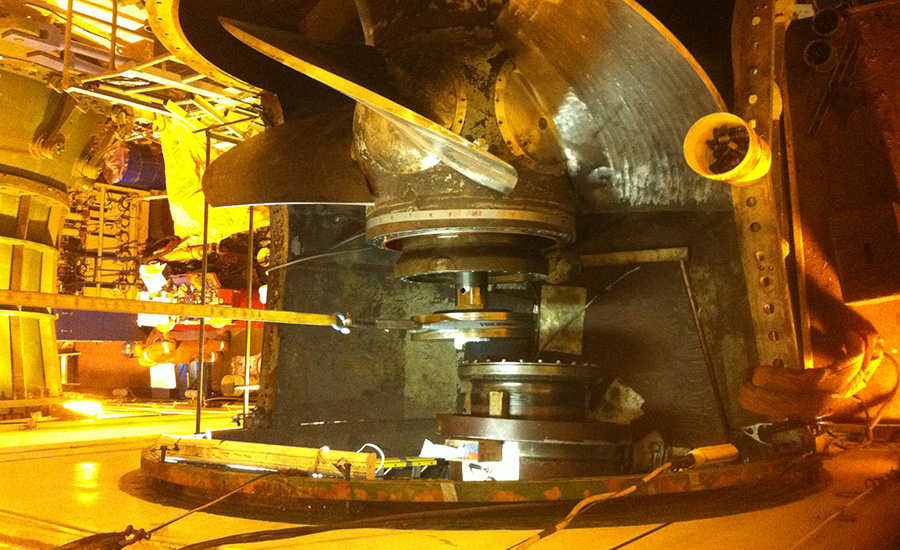 Carmichael Falls GS – Fauquier, Ontario
Power generation maintenance service and turbine runner piston seal replacement, for Carmichael Falls GS.
While performing the installation of hydraulic systems for Hydro Turbines, RPM has gained extensive knowledge of the internal workings of these machines and has expanded services to include troubleshooting and repair of such equipment.
Brookfield Renewable Energy operates the Carmichael Falls Generating Station on the Groundhog River South of Fauquier Ontario and called on RPM to troubleshoot one of two turbines for a problem with a runner servomotor. Troubleshooting revealed a problem within the runner actuator which required complete disassembly of the unit. RPM provided services for complete disassembly and re-assembly of the turbine runner assembly for replacement of all seals and inspections of all components. The unit was returned to service and has provided trouble free operation since the intervention.
RPM provides Brookfield with emergency mechanical services on a continual basis and annual mechanical maintenance services to both units where Hydraulic Unit reservoirs are drained, cleaned and inspected and cooling water lines are flushed as required.