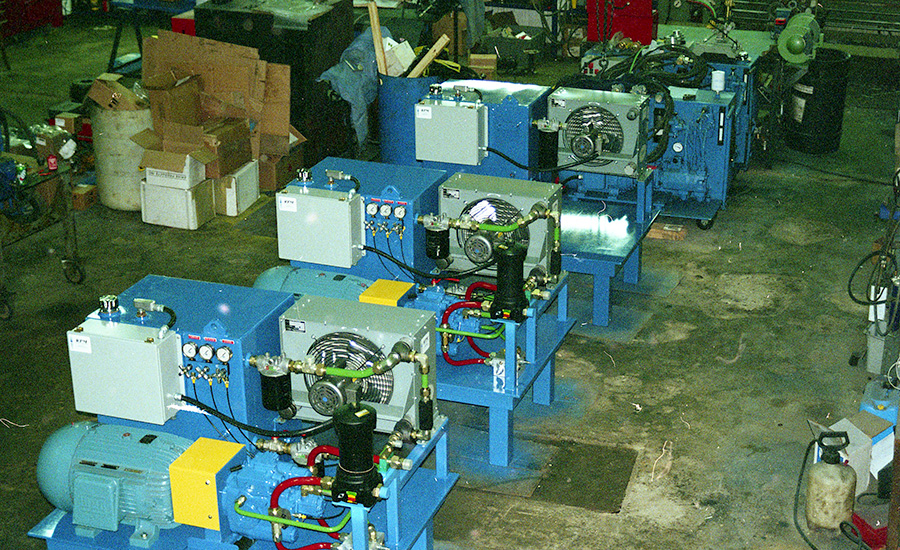 Lecours Lumber – Calstock, Ontario
The design and install of a hydraulics system for Canter Line.
RPM designs, manufactures and installs hydraulic power units for any industrial application. Hydraulic units are designed and assembled in-house, using high quality components for trouble free reliable operation.
Lecours Lumber from Calstock Ontario relies on RPM for all their hydraulic power unit requirements, since the mid 1990's when major sawmill upgrades were underway. The photo shows three 40 HP closed loop variable flow power units that were designed and manufactured by RPM for control of numerous hydraulic motors on the sawmill's larger sawline. This design has proven very reliable; all units have been in operation for 15+ years and all are still running with original components.
RPM has provided numerous complete systems for the Lecours mill and all units included installation, flushing and start up assistance. RPM provides emergency services and annual maintenance to hydraulic, lubrication and saw guide cooling systems in the Lecours mill.