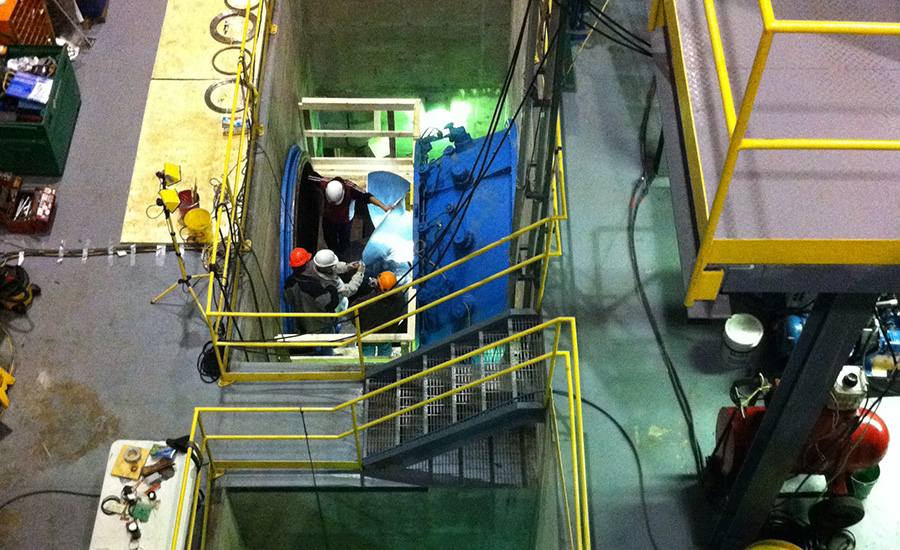 Long Sault Rapids GS – Cochrane, Ontario
Power generation maintenance service and turbine runner piston seal replacement, for Long Sault Rapids GS.
While performing the installation of hydraulic systems for Hydro Turbines, RPM has gained extensive knowledge of the internal workings of these machines and has expanded services to include troubleshooting and repair of such equipment.
Algonquin Power Systems operates the Long Sault Generating Station North of Cochrane Ontario and called on RPM to troubleshoot one of four turbines for a problem with a runner servomotor. Troubleshooting revealed a problem within the runner actuator which required complete disassembly of the unit. RPM provided services for complete disassembly and re-assembly of the turbine runner assembly for replacement of all seals and inspections of all components. Unit was returned to service and has provided trouble free operation since the intervention.
RPM has provided maintenance services to other units at Long Sault GS for shaft seal maintenance and has provided innovative solutions for removing corroded runner blade retaining studs using a hydraulic driven magnetic base drill manufactured in house.