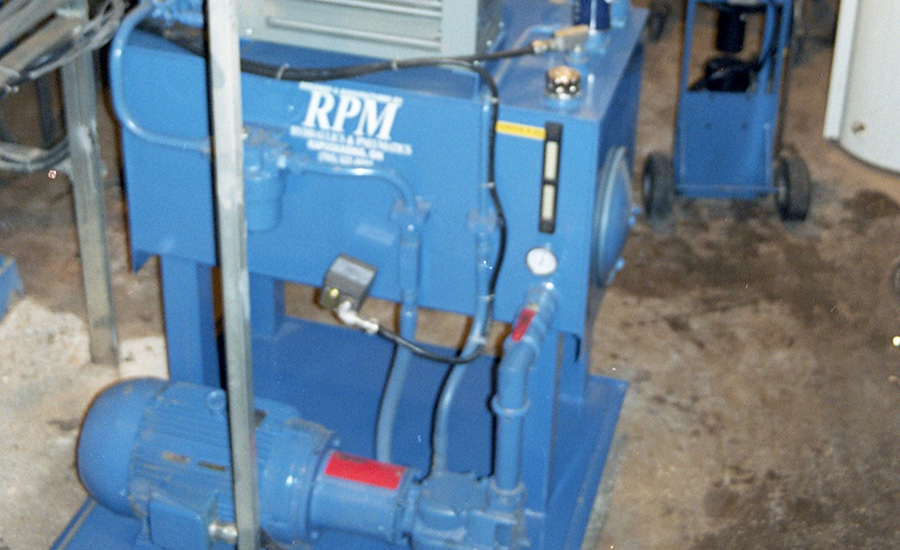 Tembec Inc. – Kapuskasing, Ontario
The design and install of a hydraulics system for Canter Line.
RPM designs, manufactures and installs hydraulic power units for any industrial application. Hydraulic units are designed and assembled in-house, using high quality components for trouble free reliable operation.
The Tembec Kapuskasing Sawmill Complex relies on RPM for all their hydraulic power unit requirements and modifications, dating back to the mid 1990's when the sawmill was commissioned. The photo shows two hydraulic units that were designed and manufactured by RPM for control of hydraulic motors on the canter line. This design has proven very reliable with units logging over 10 years in operation before a pump replacement.
RPM now provides emergency services, component repair and annual maintenance to hydraulic systems in the Tembec Kapuskasing Sawmill.