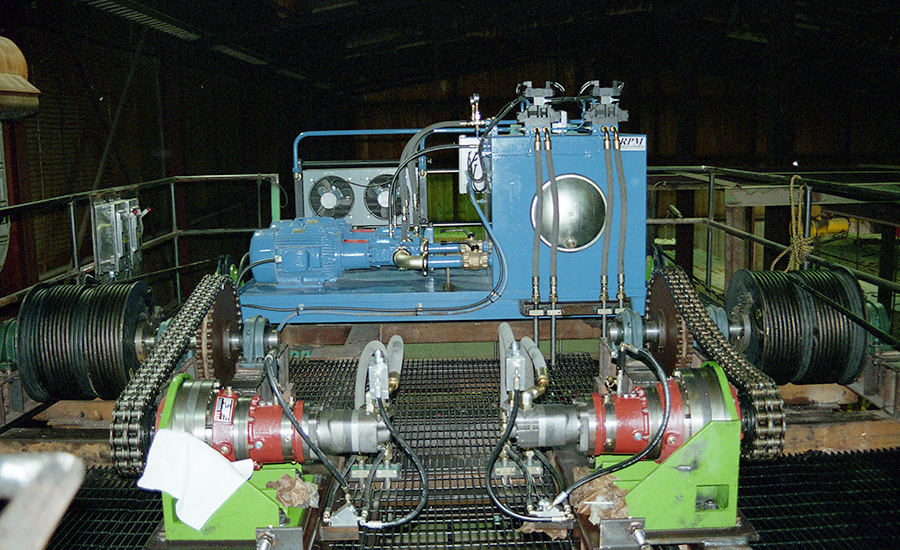 Domtar Inc. – White River, Ontario
The design and install of a hydraulics system for Planer Un-stacker Hoist.
RPM designs, manufactures and installs hydraulic power units for any industrial application. Hydraulic units are designed and assembled in-house, using high quality components for trouble free reliable operation.
Domtar Forest Products in White River, Ontario relied on RPM for all their hydraulic power unit requirements and field piping installations, dating back to the mid 1990's when major sawmill upgrades were underway.
The photo shows a tandem hydraulic unit that was designed manufactured by RPM to control a large planer un-stacker hoist. The system was quite complex with numerous circuits and proportional valves to control speed of various actuators. The hoist control was designed with a high speed circuit to lower the cycle time when lowering the empty hoist.